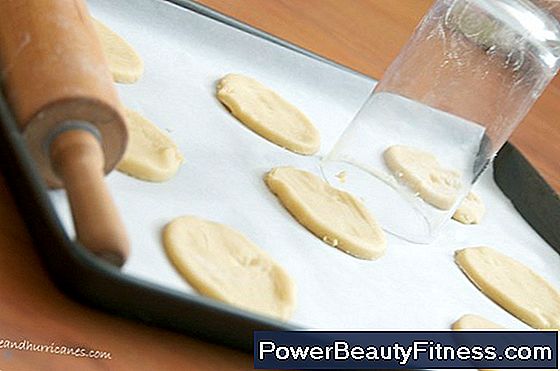 According to Better Homes and Gardens experts, the cookie baking tray Choices can help cook well or break your cookies. In addition to replacing old or deformed trays, pay attention to the material they are made from. In particular, low-fat and fat-free cookies such as meringues are very delicate and susceptible to accidents if baked in certain types of trays.
Aluminum trays
According to Lauren Chattman, author of "The Baking Answer Book", the aluminum trays of high resistance to baking are the best when preparing any type of cookie. The reflective material allows them to be baked uniformly without burning at the bottom. This is because thick aluminum conducts heat better than most other types of metal. If you use these trays, place sheets of parchment paper or a silicone baking pad to prevent the cookies from sticking.
Air-cushion trays
Baking trays with insulation and air cushioning usually make cookies light and smooth, rarely burn and do not require parchment paper or a silicone pad to prevent the cookies from sticking. However, Carole Bloom, author of the book "Cookies for Dummies," notes that cookies baked in baking trays with insulation and air cushioning are often pasty in the center and may take longer to fully cook. These trays are not suitable for cookies that should be crispy on the bottom, and you should expect to extend the cooking time for at least a couple of minutes if you use them.
Dark biscuit trays
Dark baking trays usually brown the bottom of the cookie too quickly, leaving the underside black and the edges too crispy. This is because the dark color of the trays absorbs the heat of the oven, so they heat up more than their aluminum counterparts. "The Baker's Dozen Cookbook" recommends not using this type of trays. However, if they are the only ones available, lower the oven temperature by 25 degrees Fahrenheit and supervise the cooking of the cookies to prevent them from burning.
Non-stick trays
Non-stick baking pans do not need to be lubricated or coated, which makes them more convenient over other types of trays. However, they can be a bad choice for cookies that should be thin and crunchy. These trays do not allow the dough to spread as much as in the baking trays that are greased or to which a baking paper must be placed, generating a rounder biscuit similar to a cake.
Video Tutorial: you HAVE to make these cookies! *very tasty*.