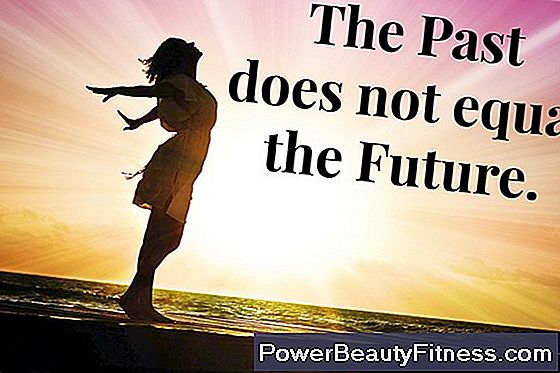 The most difficult to meet any goal related to exercise, diet or general well-being is to start Many people use the New Year as a boost to fitness, but regardless of the time of year or your current physical condition, the best time to start and reach your optimal level of health is today.
What made you happy when you were a child? Find a way to recreate that feeling of play in your life.

Dr. Diane Downing, Certified Family Physician of Scottsdale, Arizona
Order your thoughts
When you're changing a habit it's also important to change your thinking and avoid negative thought patterns, according to professional chiropractor and physiotherapist Carl Amodio.
"(Self-limiting thoughts) prevent us from doing what we want, with weight loss being the most common example," said Amodio, whose office - Whole Body Health - is in Roswell, Ga. "People reach a comfortable weight, and the body adjusts in that weight. "
Dedication and effort are fundamental to success.
Choose exercises and activities you enjoy
Another factor you should consider when you start an exercise program is to identify what you like to do, according to Dr. Dione Downing, a certified family physician in Scottsdale, Arizona.
"What made you happy when you were a child? Find a way to recreate that sense of play in your life," said Downing, Medical Director of Well and Being, a wellness integration center at Fairmont Scottsdale Princess. it does not mean going to the gym every day, take a quick walk and go out to nature, practice yoga to help balance, tone muscle, mental well-being and breathing. "
Decrease the number of exercises
Rheumatoid arthritis ended the career of Cindy Lane Ross tennis player at age 19, but she continued to work as a fitness trainer. Several years later, while caring for his dying mother, Ross, who is 5 feet 5 inches tall, became depressed and his weight soared to 220 pounds. That happened in 2006.
However, a year after his mother's death, Ross lost more than 100 pounds and started activities at Bodies by Cindy, in Mobile, Alabama.
"I understand how it feels to be overweight, because I've had it, and exercise is what keeps me well," said Ross, 35, who now employs 12 coaches and has more than 400 clients. "The way where you take care of yourself is really important. "
Every time a new client arrives, Ross makes a health assessment and his physical condition. In the first place, it recommends you to establish attainable goals."If someone says they want to lose 80 pounds, we initially focus on losing one pound a week, which is a reasonable goal," he said.
Then he recommends adjusting your training to your goal. For example, if you want to lose weight, you should concentrate on cardio exercises and only lift light weights at the beginning, he advises. During the first month, you just have to focus on the habit of exercising three or four days a week. And take measurements every four weeks so you can see the results of your dedication.
Before starting any exercise program, it is important to consult your doctor - especially if you have a medical condition.
The secret to achieving optimal performance
Steve Heller is an exercise physiologist and fitness director at the Westin Kierland Resort & Spa in Scottsdale, where many of his clients are professional golfers. Heller and golf instructor Mike LaBauve are the co-creators of the FORE-MAX Golf systems. With the passage of time, the program has spread by word of mouth among professional athletes, weekend warriors and guests of the tourist complex who seek to improve their games.
If you have only 20 minutes to exercise, the most important thing you can do is use that time to stretch thoroughly, says Heller.
"Flexibility is the foundation of everything," he said. "That's the No. 1 aspect we focus on."
Heller emphasizes hip, back and shoulder flexibility, as well as in improving the range of motion and strengthening the central part of the body. He likes yoga and Pilates, since he does not need a lot of equipment to practice any of these two disciplines.
"I want my clients to be able to do their workouts just by using their body weight and without the need of a gym," he said.
Once a client is engaged in stretching, Heller incorporates cardio, but does so by interval training.
"The old school of thought was to put people on the treadmill for an hour and have to stay in an area based on their age and weight," said Heller. "What is most effective in losing weight is keep the person at the highest level of their heart rate for two minutes and then move to weight training for a few minutes, this makes them lose weight. "
He suggests 30 minutes of stretching, 30 minutes of exercises in the central region of the body and 30 minutes of intervals / strength training, but if you have little time, perform 20 minutes of stretching and 10 minutes of work in the center Body
US Marine Corps veteran Amiodo, who trained with the Navy SEALs, recommends interval training, which consists of a 30-second sprint followed by a 90-second deceleration, with eight repetitions...
"Do it three times a week," he said, "and you'll reach your ideal weight much faster.The body responds very well to interval training, since it balances your hormones, your metabolism and your cardiovascular system. "
Again, consult your doctor before beginning any of these exercise plans.
What you eat is important
The best tips to keep you in top condition
It's all in your mind: Prepare yourself mentally for success You must be aware of any self-belief -shoot that can make your conditioning goals fail.
Stretch your training: Steve Heller, co-creator of FORE-MAX golf training systems, says stretching is the most important thing you can do if you have little time to do your training.
Think like Mediterranean people and eat frequently: Eat five to six small meals a day lean, high in protein and complex carbohydrates.
Consumption of Organic products do not have to leave you without money: If you can not afford to consume totally organic foods, visit the Environmental Working Group website (ewg. org) and examines the list of "Dirty Dozen" (the "Dirty Dozen") of foods most likely to be contaminated with pesticides and a list of 15 "clean" products.
Salt worth its salt: Er. Carl Amodio recommends Premier Pink Salt, a blend of two premium sea salts, to his patients.
Video Tutorial: In The End (Official Video) - Linkin Park.